Since 2021, Octavo has proudly formed part of the PANCAKE project which aims to improve the accessibility of nature to the deaf community. 
The natural world is full of wonders, but have you ever thought about how you would describe a particular plant or tree without using speech? Although there are approximately 70 million people with hearing impairments in Europe, nature-related terms are lacking in sign languages around the world.
This is why Friends of the Earth Malta launched the PANCAKE project. Through this project, participants from 5 countries (Malta, Spain, Italy and the UK) are working together to create a common sign that can be understood on an international scale, similar to the Botanical Latin adopted by flora enthusiasts and researchers around the world. The project aims to make nature more accessible to the Deaf Community and elevate knowledge about flora and design-inclusive public spaces. This is being achieved through the following actions:
Enhance the national sign languages of each participating country with signs for plants found within the countries;
Create videos to teach new signs and produce sign language documentaries;
Create a manual of best architectural practices for inclusion and accessibility in public spaces;
Adapt material into online interactive content for dissemination.
And that's where we come in. Octavo is the chosen online platform which will be used to transmit the PANCAKE project's message, and our team also form part of the meetings taking place throughout the project. 
PANCAKE Project Meetings
So far, we've had three main transnational project meetings. The first meeting took place at Ebro's river delta, in Spain, from the 16th – the 17th of November 2021. The purpose of this first meeting was to brainstorm on projects, EU-added value and new ideas. We networked and headed to the 'Mon Natura' reserve and eco-museum, where we got to know the other partners and prepared to start the project.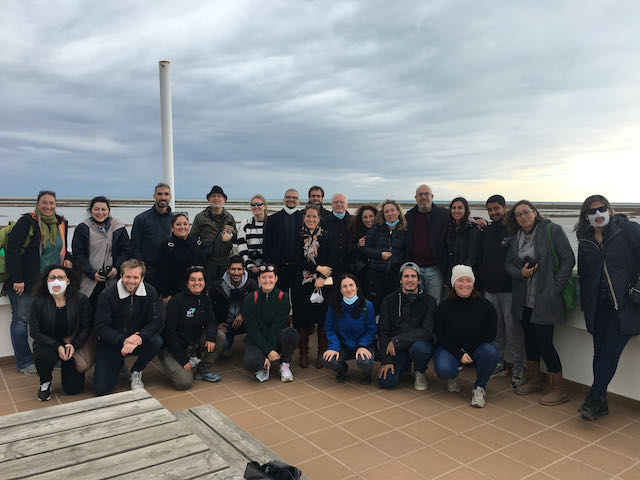 The second meeting took place in Rome between the 23rd and 24th of May 2022. Here, we met up with partners to discuss budget updates, as well as intellectual outputs and task division among partners. Deaf representatives from associations (ST, SP, ENS, AVSiE, DPAM) and botanists (FOEM/SEO) presented their draft signs, and then created and assessed the possibility of having common signs. This was followed by a presentation of the draft manual's index and discussion. We ended the meeting with a visit to the 'Museo Civico di Zoologia'.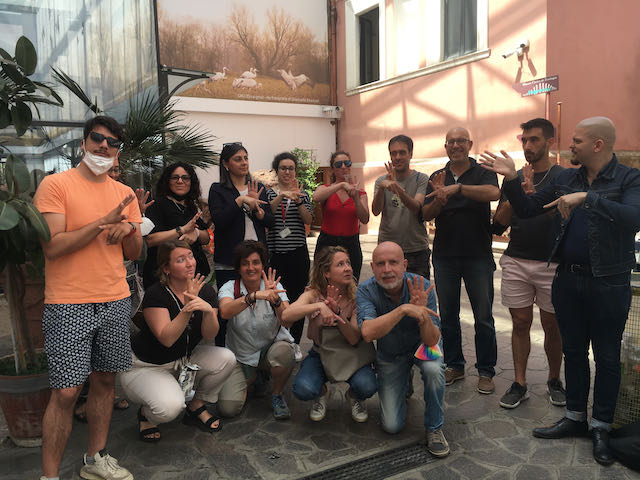 The third meeting, held in Edinburgh between the 21st and 22nd of November 2022, saw partners meeting to discuss the sign list and present the work to British partners. We discussed the dissemination of future activities and organised the making of videos for the signs. We also visited the Edinburgh Botanic Gardens, where we had a BSL-signed tour.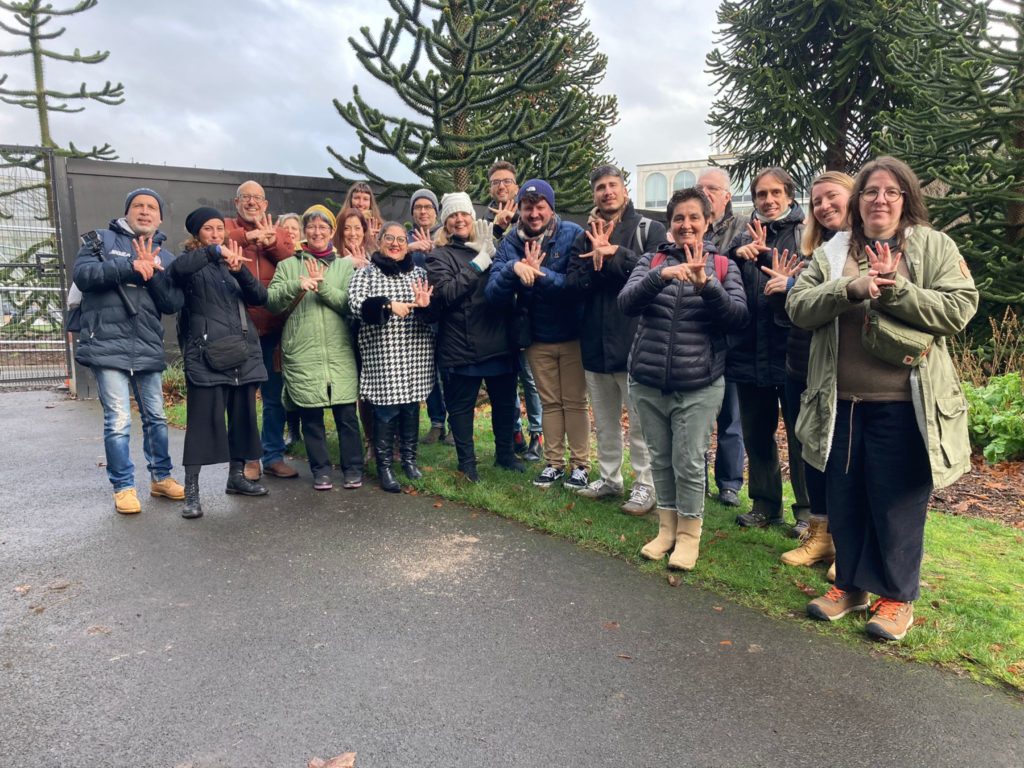 The PANCAKE project will last until 2024. If you're interested in learning more about the project, follow Friends of the Earth Malta and Octavo for future updates!
The manual for guides and interpreters in nature reserves can be found here:
https://octavo.app/store/obooks/manual-for-guides-and-interpreters-in-nature-reserves