Open the doors to a new way of learning about science for kids…
For budding scientists who are fascinated by the world around them, or newcomers to the wonderful world of science – the Esploranauts Science Club for Kids will get young learners thinking about the way things work… from the chemicals in our atmosphere to the physics of engineering.
Launched in September 2022, the Esploranauts club will give its members access to a digital library of STEAM books to help further their learning. The books are available on Octavo – a Malta-based digital reading platform – and form part of the STEAM Readers collection created in collaboration with the Smithsonian Institution.
The science club is designed for curious children and eager learners aged between 5 to 10 years. The collection of STEAM books includes 90 original texts, with 45 of those books targeted for children in Grades 1 – 3, and the other 45 books suitable for children in Grades 4 – 6.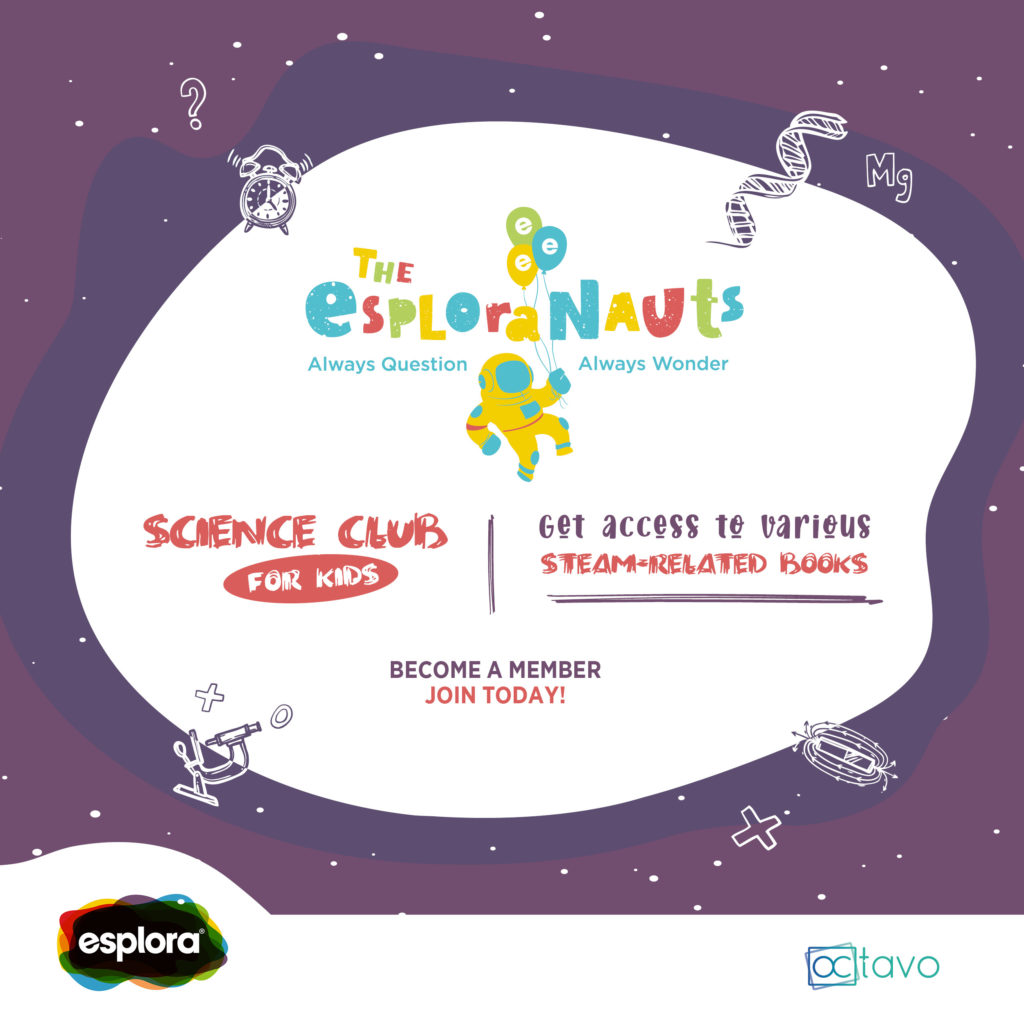 Members of the club will receive an official Esploranauts t-shirt, quarterly magazine, an Esplora digital book and a free Esplora Child Ticket on their birthdays to enjoy a day at Esplora!
The STEAM digital books will be available all year long and can be accessed by creating a free account on Octavo.
The Membership fee for this science club, comprising all these benefits, is €15 per year.
As Malta's Interactive Science Centre, Esplora is located at Villa Bighi and aims to provide an immersive experience for visitors to learn about science. The hands-on experiences and exhibitions are designed to spark interest among all visitors, encouraging an informal alternative approach to classroom-based science lessons!
Click on the button below to sign your child up to Esploranauts!