Nobody said it was going to be easy, still we accepted the challenge: creating a file-less content platform from the ground up. This implied that the content would also need to be inputted directly in the Octavo Panel. Until today.
Starting today, content creators can import content which was originally exported in a traditional ePub file. Octavo will take care of the copy/pasting work so you only have to worry about reviewing it was done correctly.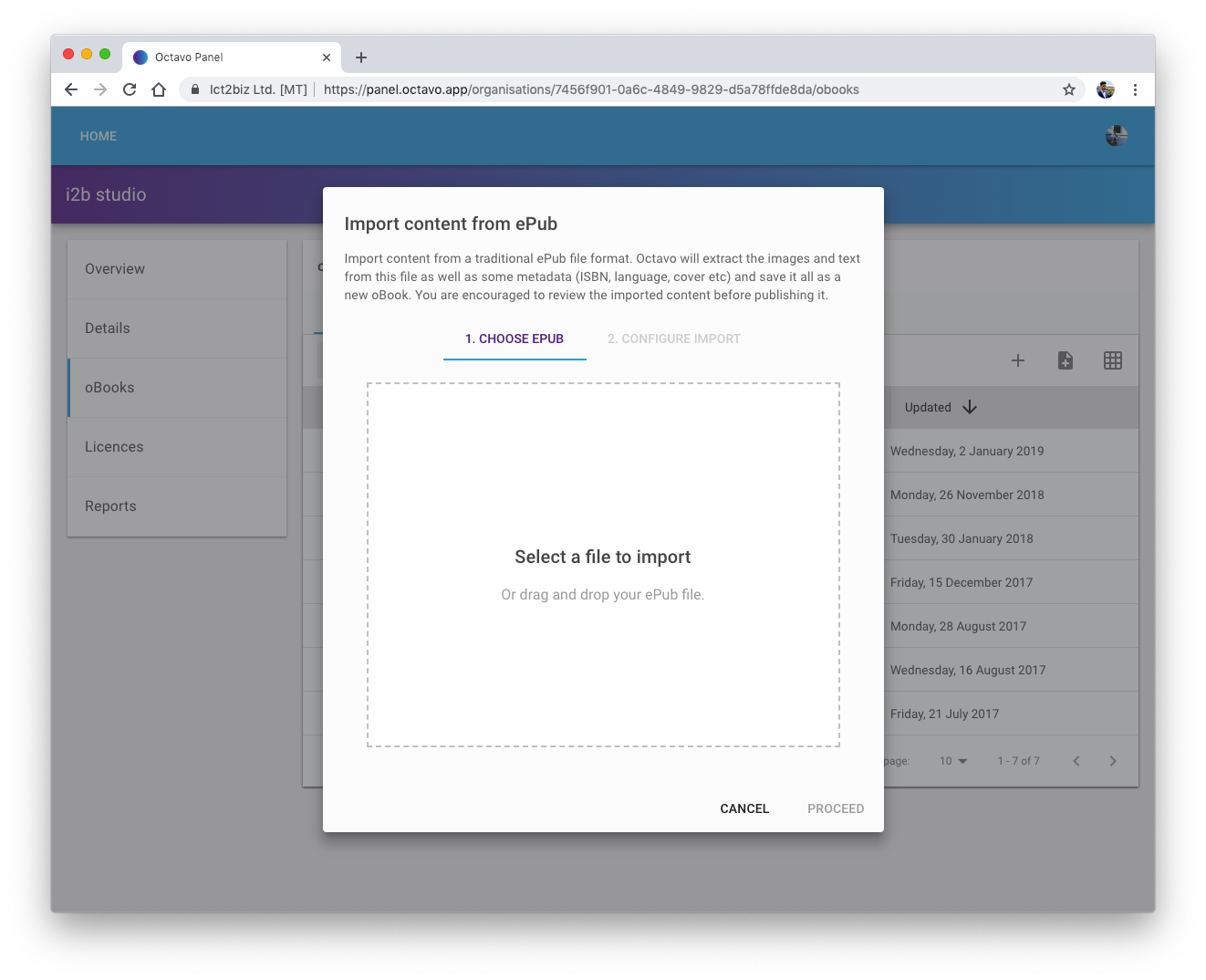 Please, keep in mind that including content from a conventional ePub which differs so much from file to file is not an expectable task, so remember to contact us to give your feedback or issues you may encounter.
The process of importing requires you to tell Octavo where the content should be placed (which layout and region). It is possible afterwards to extend the functionality with the content blocks that only Octavo can provide such as multidimensional images, autocorrected exercises, and much more. Just go to your oBook and discover the possibilities.