During these tough times, everyone is making contributions to go through these circumstances as best as we can. We at Octavo are doing what we can to provide you and your children with great content to read and enjoy as a family. Last week, we made a collection of oBooks in Maltese available for free, and today we are doing the same with content in the English language.
The Smithsonian STEAM Readers
These STEM/STEAM collections are a set of 45 titles with content highly related to science, engineering, mathematics, art and many others oriented to educate and solve real world issues. The conjunction of the engaging content of Teacher Created Materials and the Octavo capabilities, such as audible content, make these oBooks extremely enjoyable and educational for children of different ages. 45 new titles will be added on throughout this year, bringing the collection to a total of 90 books.
All the oBooks of this collection are ideal for students between Grade 3 and Grade 6 and their are levelled according to the reader comprehension level.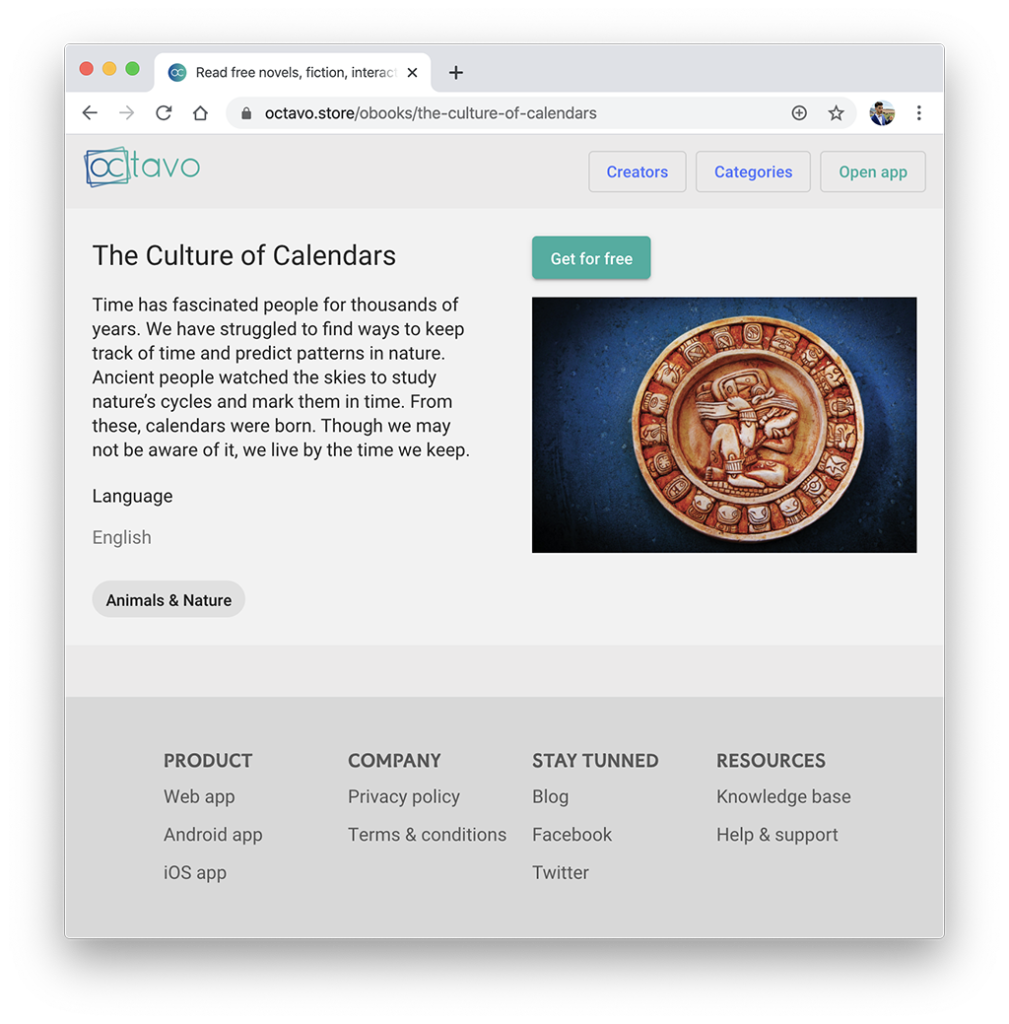 How to get this content in your library?
For a limited time period, 15 titles from this collection have been made available for free in the Octavo Store. You can find all the answers in our last blog post, or in the Octavo Knowledge Base site.
More content coming up
Sign-up to Octavo now and stay tuned about titles for younger ages coming up soon.