Learn the sounds of the Maltese alphabet with Sensiela Fanali on Octavo
The early stages of language learning are an incredibly exciting time for children, parents and teachers alike. As a child's vocabulary expands, so does their experience of the world as they develop a way to express their interests, pronounce the name of their favourite colours and animals, and turn their inner thoughts into words.
This is where phonics come in to play. As the building blocks of a language, a good understanding of alphabetic sounds provides fertile ground for language skills to flourish!
If you're looking for a way to help children explore the relationship between Maltese letters and sounds, the Sensiela Fanali programme – available on Octavo and in print – is the solution. An essential addition to your teaching toolbox, this collection of books will be with your child every step of the way, establishing a solid basis for the fruitful development of Maltese reading skills!
About Sensiela Fanali
Sensiela Fanali is a 7-level reading programme helping children aged three and upwards learn to read in Maltese. Expertly designed to teach children how to develop the correct pronunciation and blending sequences of the letters of the Maltese alphabet, the programme follows a graded reading system that covers a wide range of thoughtful topics. From commonly used phrases to vocabulary related to outdoor and indoor activities, the Sensiela Fanali collection is sure to help children grow their vocabulary from a young age.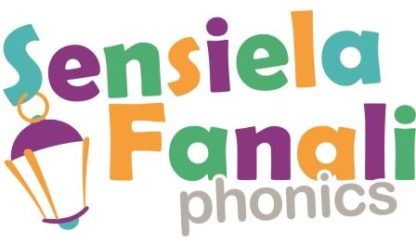 How it works:
The Sensiela Fanali programme presents the Maltese alphabet gradually, paying particular attention to the sounds represented by each letter. The books in this collection also help readers to distinguish between the different sounds that letters produce according to their positioning within a word.
Initially, readers are presented with cvc words and progress to longer words including articles and prepositions. The collection also features a set of progressive activities as part of each book, putting knowledge gained into practice!
Teaching children how to read in Maltese using Sensiela Fanali on Octavo carries many benefits, including:
Audio playback: Readers can listen to an audio reading of the oBooks to hear the correct pronunciation of letters, words and phrases.
Self-recording: Children can record themselves reading and listen back for correct pronunciation and fluency.
Dyslexia-friendly: Octavo's oBooks use fonts and layouts that are suitable for readers with dyslexia.
Teacher/Parent guides: Each oBook in the program is accompanied by a guide for parents and teachers.
Additional resources: Introductions, discussion points, new vocabulary lists, punctuation marks, speed reading activities and revision exercises are included in every oBook.
Creativity: Each oBook is illustrated with fun designs to keep readers engaged.
Sensiela Fanali is now available in digital format and in print, or as a bundle combining both formats. Schools interested in adding Sensiela Fanali to their curriculum are encouraged to send an email to schools@bdlbooks.com for more information!
You can explore the oBooks in the Sensiela Fanali collection today by clicking here.
Happy Reading!