Read the Qari għal Qalbi levelled reading collection through Octavo!
In this day and age, many children and – let's face it – parents, too, find reading to be more of a chore than a pleasure. But if you're one of those parents who have fond childhood memories surrounding your favourite books and your weekly trips to the library, you would probably do anything to ensure your child can experience that same level of enjoyment through reading.
Yet, research has consistently shown that reading for enjoyment on a daily basis is steadily decreasing from one generation to the next, and data from around the world suggests that this phenomenon is not exclusive to a single nation.
While many of us are quick to blame distractions such as smartphones and social networks for young people's waning interest in reading, it's worth digging a little deeper into the issue.
Could the way children are taught to read be at the root of the problem?
A report on Literacy in Malta, published by the European Literacy Policy Network (ELINET) in 2016, showed that Maltese students were lagging behind other European countries when it came to how often they were tasked with critical reading exercises. This takes away part of the fun of reading, such as analysing story arcs, discussing characters and learning new vocabulary. If children are taught to engage more with the text they're reading, their experience is likely to be a much more positive one!
Here's how you can successfully raise your child to love reading for pleasure, with a little help from Octavo!
Through Octavo, readers can curate a library of digital 'oBooks' to reap all the benefits of reading without having to pick up a physical book. If your child feels more comfortable reading through a digital screen, Octavo's oBooks are the solution to make them love reading in a way that comes naturally to them.
Students in Malta can even access over 300 free oBooks in Maltese through Octavo's 'Qari għal Qalbi' collection. The books cover a total of 12 different reading levels, ranging from beginner (Roża A) to the most advanced (Lewn il-lumiċell). As readers progress, they will be able to read more difficult texts according to their reading level and achieve awards that will continue to motivate them on their reading journey.
Why you should encourage your child to read more Maltese digital books
Reading Expands your Vocabulary
Reading is a sure-fire way for children to expand their vocabulary, learn new phrases and expressions, and become more confident in their use of the Maltese language.
Reading Provides an Outlet to Focus and Unwind
When children read books that are well-suited to their skill level, reading becomes a joy rather than another homework task.
Reading Makes Children More Creative
With a good book, a child is free to explore new areas of their imagination and open themselves up to new ways of viewing the world.
Reading Enhances a Child's Understanding of the Maltese Language
If your child feels uninspired by their classroom grammar lessons, reading can be a practical tool to learn the rules of language in a fun and engaging way.
Reading Makes Learning Fun!
It's a lesson many adults wish they'd learnt sooner – learning can be as fun as you make it.
So without further ado, here's how you can get your child to read more digital books in Maltese and have fun doing it!
How to Log-in to Octavo using the Single Sign-On Feature
To access the Qari għal Qalbi collection, you can use the Single Sign-On feature (SSO) by following the steps below: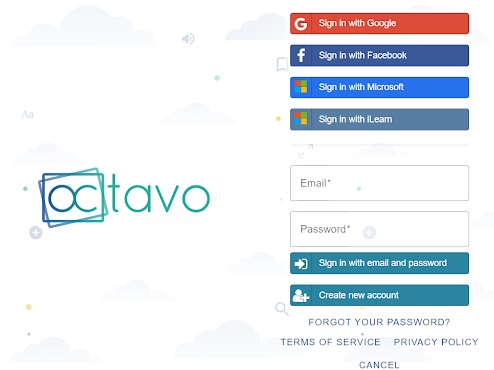 For students attending government schools:
Visit www.octavo.app
Click 'Log-In' on the top right corner of your screen.
Select the 'Sign In with iLearn' option.
Fill in your account details requested by the service provider, and you will be redirected to your Octavo account.
The books from the Qari għal Qalbi collection will appear in your library automatically!
For students attending church schools and private schools:
Visit www.octavo.app
Click 'Log-In' on the top right corner of your screen.
Select the 'Sign in with Microsoft' option.
Once you've signed in, click on the 'Collections' tab on the top menu of the Octavo homepage and select the Qari għal Qalbi collection.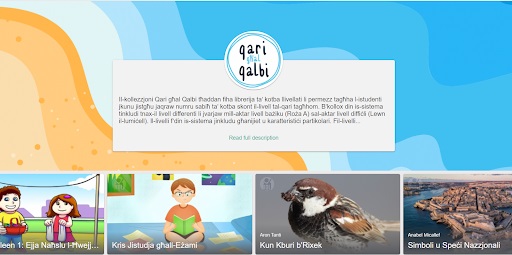 Select the books you wish to add to your library by clicking on them, then choose 'Add to Library'.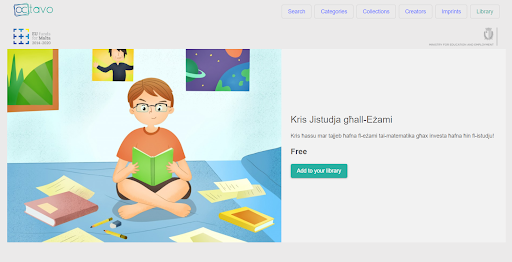 You can then start reading your oBook immediately or continue browsing. You'll find all your saved books in your digital library by clicking on the 'Library' tab at the top right corner of your screen.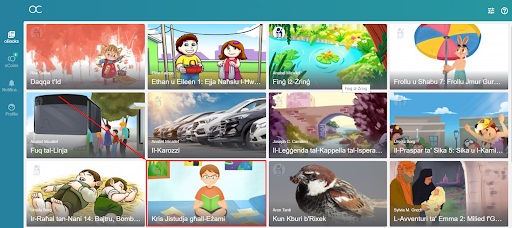 If you have any questions about Octavo's Qari għal Qalbi collection, you can send an e-mail to support@octavo.app or contact us via Facebook Messenger. A member of our team will get back to you as soon as possible.
Log-in to Octavo to read the Qari għal Qalbi collection today!
Happy Reading!