The whole world is currently suffering an almost global shut down due the spread of the COVID-19. At Octavo, we want to add our two cents to ease the confinement time by providing content for free in Maltese.
Together with The Ministry for Education and Employment of Malta, we are making over a hundred oBooks, part of the Qari għal Qalbi collection, available for free in the Octavo Store as from today.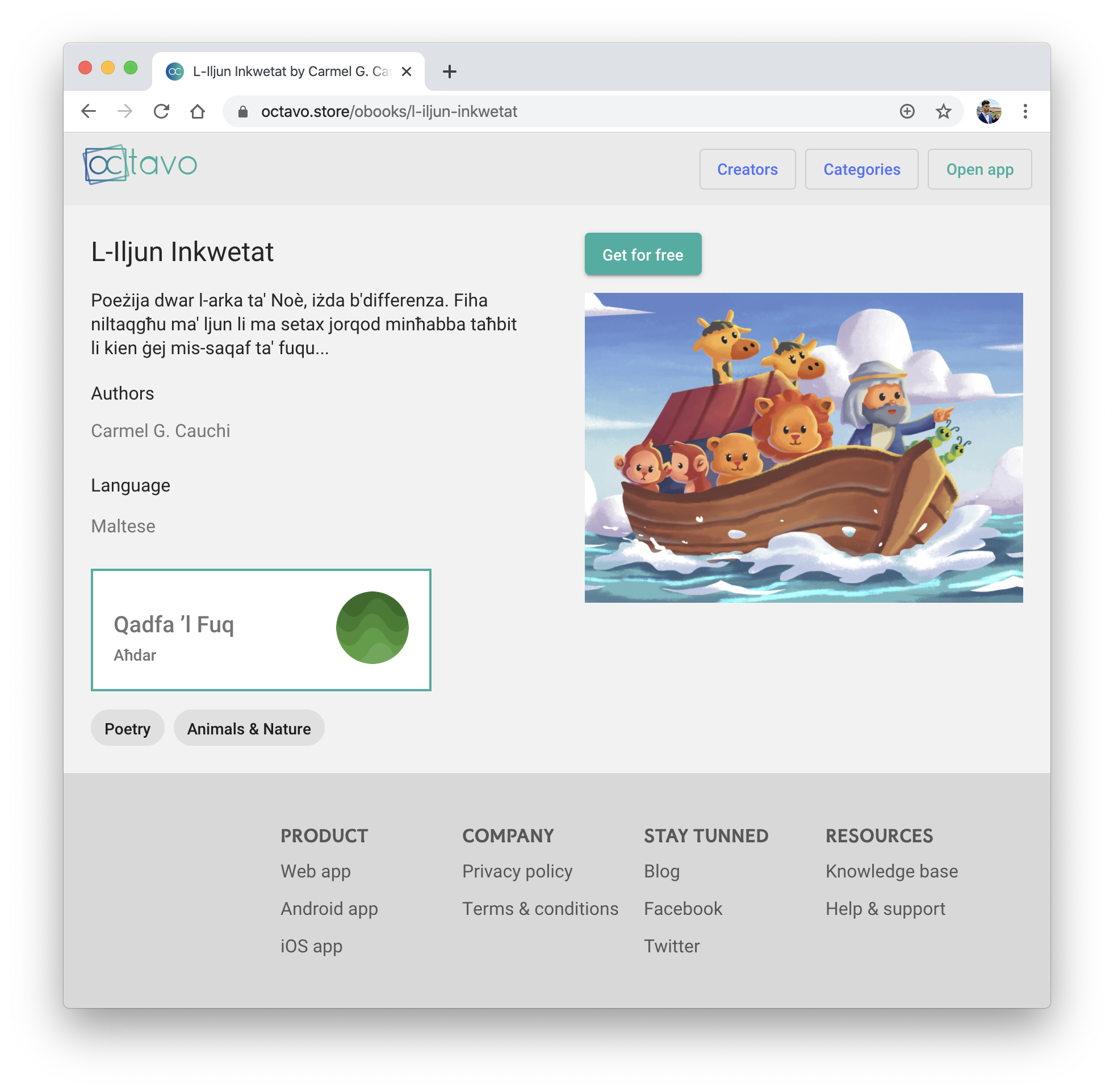 How to access this content
In order to access to this free content, head to Octavo App on any browser (Chrome, Firefox, Edge, etc) or download the Octavo Android app from the Google Play Store.
How to create my Octavo account
Users who do not use Octavo yet, need to create an account. Students which use already an iLearn account, should log in with this method, whereas anybody else should create an account using, preferably, their school email address.
After verifying your email, just click on Get on any title which you wish to add to your user library and read.
How long will this content be available
Content you acquire during the time this content is available for free, will remain always free. Just add it to your library and it will be there.