Whether you're at home, in class, or on the go – having a good book close by is always a great idea. How do you think bookworms manage to read hundreds of books a year? Next time you're twiddling your thumbs or scrolling through TikTok, dive into the Octavo app and add another oBook to your reading list.
Here's how you can read your favourite oBooks – even without an internet connection – through Octavo on mobile!
How to Log-in to Octavo on Mobile
Firstly, download the Octavo app from Google Play (for Android devices) or the App Store (for iOS users).

Next, open the Octavo app and click 'log-in' to be redirected to the single sign-on page. Click 'continue', then choose your preferred sign-in method.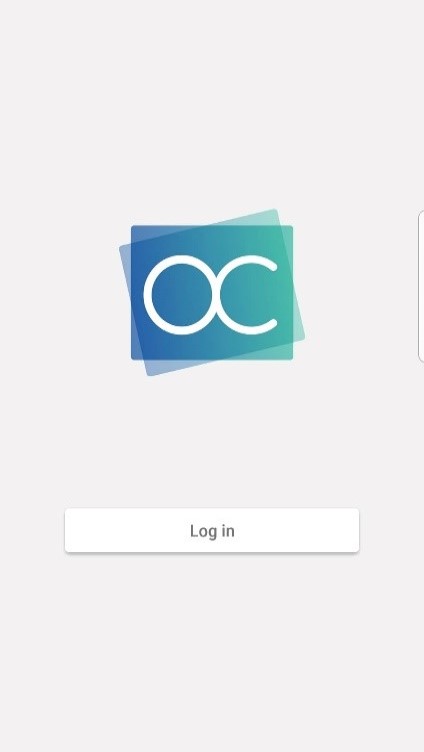 How to Browse oBooks on Mobile
Once logged in, you can browse through oBooks already in your library or ones available on the Octavo store. Click on the icon at the top left of your screen to open the menu. From here, you can manually search for oBooks, discover new oBooks from the Octavo store, browse your library and view collections.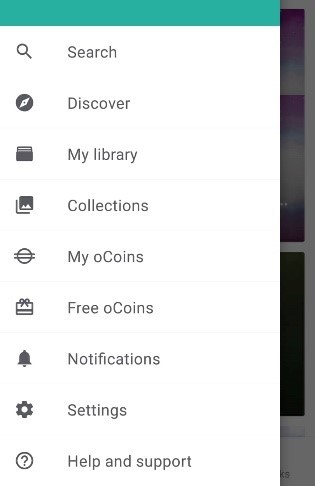 DISCOVER
By clicking on 'Discover', users can access the Octavo store where all oBooks can be seen and added to their library. This function lets you sort oBooks according to Octavo's picks of the week, free titles, genres, recommendations and more.
By clicking on the top right corner of the screen, you will be able to manually filter the oBooks to view New Titles, Free Titles, Categories, Imprints and Authors.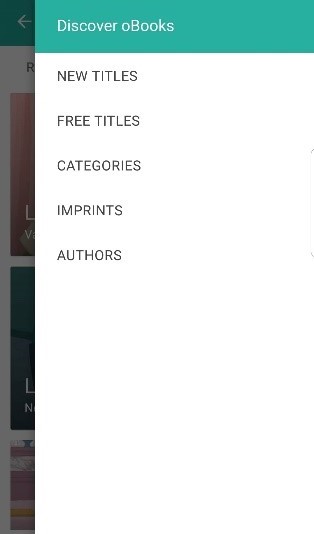 MY LIBRARY
Your library is where you'll find all the oBooks you own, either through purchasing them or through your school or organisation. You can filter these oBooks according to author, reading level, date added, title or offline availability (ie. Books that you've saved offline).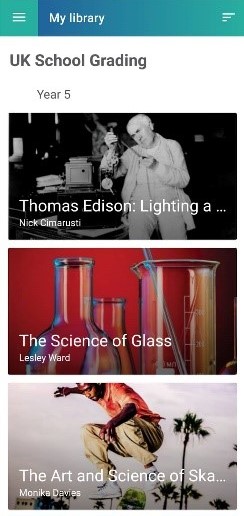 COLLECTIONS
By clicking on the collections section, you will be able to view all the current collections available on Octavo. Each collection contains oBooks that fall under a common topic or theme – such as fiction readers, S.T.E.A.M subjects and Maltese oBooks. Within each collection, texts will follow different reading levels to help guide readers to find the best-suited texts for their skill level. Find out more about levelled reading collections here.
Changing your App Language
Did you know that Octavo is available in multiple languages? The platform will automatically match the language used on your device, but if you wish to switch from English to Maltese or other languages available, go to the 'Settings' section on your menu and choose your preferred language!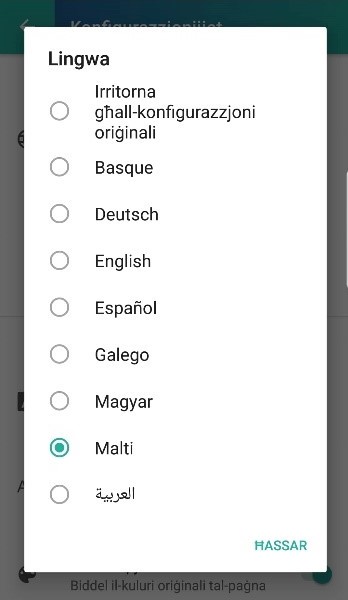 How to Read an oBook on Mobile
Ready to start reading? After using the filtering features to choose your oBook from the Discover or Search section, click on the oBook you want to read. This page will show you the author, reading level and description of the content. If the oBook is already in your library, you can click 'Read' to begin. Otherwise, you can purchase the oBook using oCoins by clicking on the amount displayed.

To listen to the oBook, click on the play button at the bottom of the screen.
To view the oBook's contents, slide open the menu on the right side of the screen towards the middle.
Slide down the top menu to save bookmarks, look up words and view settings.

How to Add an oBook to Favourites or Save it Offline
By clicking on the top right corner, you can add this oBook to your favourites and make it easier to find in the future. You can also share the oBook, view bookmarks and make the oBook available offline.
To make your oBook available offline, you can also click on the oBook image and click on the cloud icon that appears in the top right of the screen, as shown below. Next time you want to read without an internet connection, you can open one of your saved Books!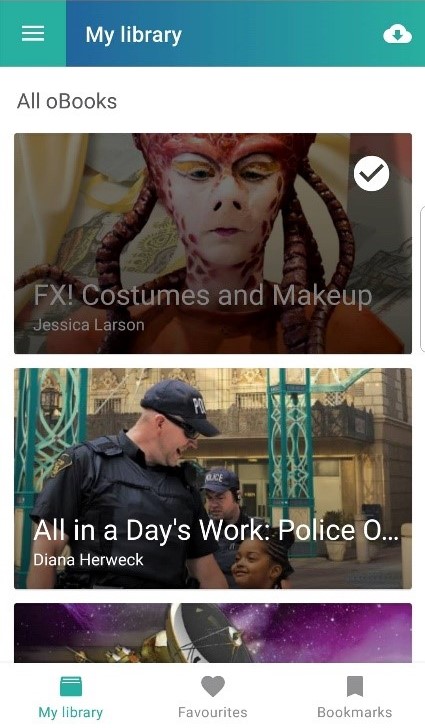 How to Use Dyslexia-Friendly Settings
Settings can be changed to use dyslexia-friendly fonts, increase font sides and use different page colours.
This can be done while reading by sliding down the top side of the screen and clicking settings. Alternatively, return to the homepage, open the left side menu and go to settings. From the settings page, select the dyslexic-friendly font 'Atkinson Hyperlegible' or another one from the list.
Got any questions? Get in touch by commenting below or contact us through Facebook messenger.
Happy Reading!