Teach necessary digital skills with Octavo
For many teachers and parents who were born before the internet, the concept of digital literacy as a subject may sound a little strange. Aren't digital skills something that people learn naturally as they grow older? This may have been the case up until the Millennial generation who grew up alongside the internet, but as technology develops at a rapid pace, it becomes even more difficult to keep up with new skills.
Just as children can learn new languages much easier than adults, they can also absorb the language of the digital world with greater ease.
This is what digital literacy is all about!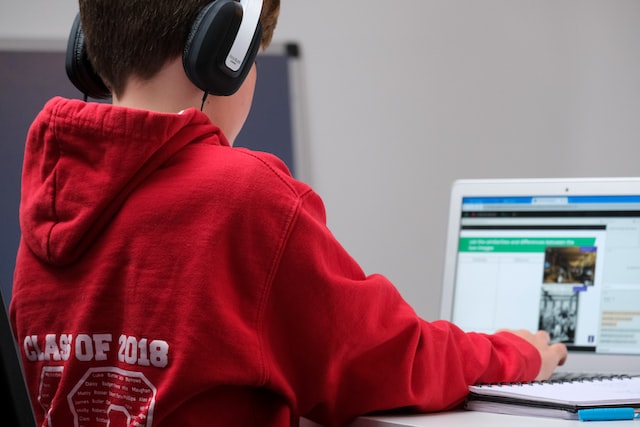 Defining Digital Literacy
When speaking about literacy, we are referring to one's ability to read and write well. Digital literacy, therefore, means being able to read and produce information through a digital medium. This includes being able to search for information online, navigate websites to find the information you need and share that information with others through tools such as email, messaging apps or social media.
Why is Digital Literacy important?
Being digitally literate is crucial in this day and age. Think about it – University coursework is now mostly online, many workplaces use email and messaging platforms for communication, and most jobs have been adopting more and more digital tools. So, learning how to use digital technologies from a young age is important to build a good foundation for children to develop throughout their educational journeys.
There are 3 main aspects of digital literacy:
Information consumption requires students of digital literacy to be able to acquire information from a digital source. This can range from using e-readers to read books on a digital device, looking up an online news article or finding one's bank statement online.
Creating information is another necessary skill for digital literacy, which includes producing content in different formats. From shooting a simple video, to writing articles and saving documents as PDFs – it's likely that children will need these skills throughout their education, so the earlier they can start the better!
Good and efficient communication can help us in almost every aspect of life, from having simple conversations to campaigning for change. In the digital age, communication skills cannot exclude digital communication as this can be a highly effective way to communicate your message. Digital communication includes composing tweets, sending emails, sending files via instant messengers and more.
Digital Literacy in Malta
In Malta, digital literacy is taught in schools through the support of the Directorate for Digital Literacy & Transversal Skills.
The importance of being able to use digital technologies become clear during the COVID-19 pandemic, as lessons shifted to the online space. Initiatives such as the 'One Tablet per Child Scheme' proved to be vital during this time, as they introduced a strong framework for digital education. Octavo plays a central part in this initiative, as students gain access to oBooks through the platform. The Qari għal Qalbi collection of oBooks is free for all students with 12 levels of reading books included. Other collections, in English and Maltese, are available to be purchased by schools or individuals.
Although teaching has returned to the classroom, there is still work to be done in terms of digital literacy. The Directorate is dedicated to transforming the teaching and learning processes through technology.
Octavo and Digital Literacy
As a digital reading and publishing platform, Octavo can help students learn digital skills while reading. The platform is available on mobile and tablets as an application, or online.
Students can learn how to:
– Search, sort and filter their oBooks
– open up a story they want to read
– add bookmarks
– look up words in the dictionary
– listen to an audio recording
– complete comprehension exercises
– record their voice while reading
– create their own stories
Tracking Reader Performance with Octavo
Using digital reading platforms in the classroom carries additional benefits for teachers. For example, teachers can see their students' performance by viewing their learner profile. This page will give teachers information about how much time the student spends reading, their comprehension skills in different languages and the scores they received on each exercise.
Through Octavo, organisations can grant access to collections for different groups of students too. To find out how this works, take a look at our guide on How to Use Octavo in Schools.
Get Started with Octavo
Creating an account on Octavo is free, and users can browse 1000+ oBooks on the platform. Explore different languages, reading levels and topics through the Octavo digital library and add books you like to your own library to start reading!